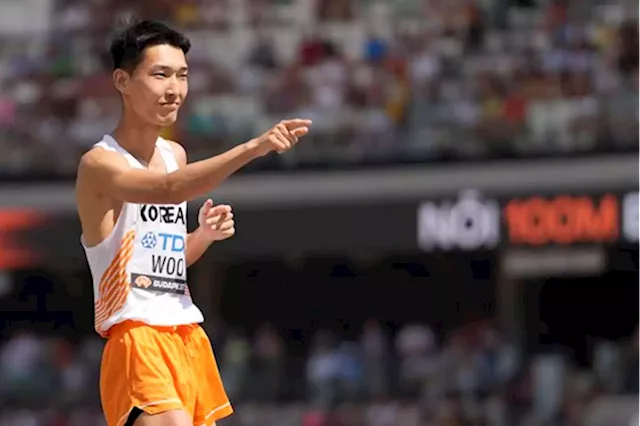 Men's high jumper Woo Sang-hyuk (27, Yongin City Hall) is arguably the biggest star in Korean athletics. It's no exaggeration to say that he'll be the favorite among the athletes heading into the Hangzhou Asian Games. He is aiming to follow up his Asian Games gold medal with a sweep at the Paris Olympics next year.
Woo breezed through the Asian Games trials in May at 2.32 meters. He was able to shake off the psychological after-effects of his injury at the end of last year.
After passing the trials, Woo improved his form on the international circuit. He won the Golden Grand Prix in May and the Asian Athletics Championships in July.
At the World Athletics Championships in Budapest, Hungary, last month, she finished sixth with a jump of 2.29 meters.
She missed out on a medal for the second straight year after finishing second at last year's World Championships in Eugene, USA, but rebounded with a third-place finish of 2.31 meters at the Diamond League in Zurich, Switzerland, on Jan. 1.
She will next compete at the Diamond League Final in Eugene on Feb. 17. Only the top six athletes qualify for the Diamond League Final, which is ranked based on ranking points earned in previous events. This means that only the best players in the world get invited. This year, Woo Sang-hyuk is the first Korean player to qualify for the Diamond League Finals. After the Diamond League Finals, Woo will return home and then travel to Hangzhou.
"I was disappointed to win a silver medal at the Jakarta-Palembang Asian Games five years ago, so this time I will challenge for the gold medal with a joyful heart," Woo said in an interview with Sports Tendency in April. The world's top jumper Mutaz Barsim (32-Katar) will be his toughest rival. Woo is looking forward to facing him in Hangzhou.
Korean athletics won a gold medal in the women's 100 meters hurdles at the 2018 Jakarta-Palembang Games. It was her first gold medal in eight years after winning in Guangzhou in 2010. Woo Sang-hyuk is another favorite for gold. After two-time 안전놀이터 Asian Games gold medalist Lee Jin-taek (1998-2002), the Korean high jumper will be looking to return to gold.
Woo will be joined by Choi Kyung-sun (Jecheon City Hall) and Jung Da-eun (K-water) in the women's marathon, and Park Min-ho (Kolon) and Shim Jong-seop (KEPCO) in the men's marathon.
The men's 400-meter relay team of Lee Shimon (Korea Gymnastics University), Ko Seung-hwan, Shin Min-kyu (Korea Armed Forces Athletic Corps) and Park Won-jin (Sokcho City Hall) has also been performing well recently. The men's relay team won a bronze medal at the Asian Athletics Championships last month, its first in 38 years. Women's shot putter Jung Jeong-sun (Ansan City Hall) finished fourth at the same event.